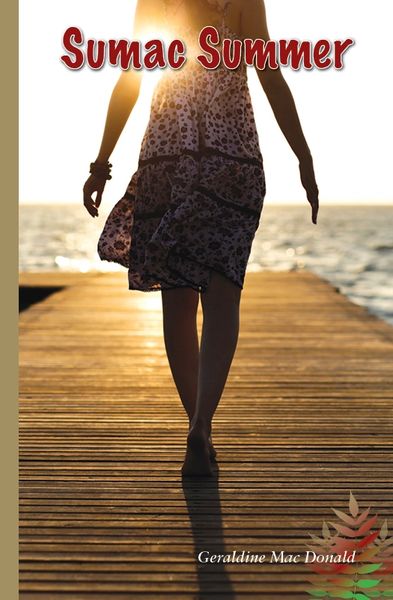 Paperback trade novel, 222 pages: Category YA fiction drama, suitable for ages 11+
Six weeks at camp in northern Ontario sounds more like a punishment than a gift to fourteen-year-old Eliza, especially when her best friend, Suki, is spending her summer in Japan.
Eliza hates mosquitoes, she hates dirt, and she hates all those nagging fears that her therapist calls anxiety. But just when Camp Sumac, with its weird girls and snarling horses, starts feeling less like detention and more like fun, disaster strikes, and Eliza's world is fractured.
Will she have the strength to survive such extraordinary loss?
Through a dramatic turn of events Eliza learns that she must do something,anything, to stitch life back together. Join her as she seeks to defeat past sorrows, honour friendships, and find the freedom she needs to move on.