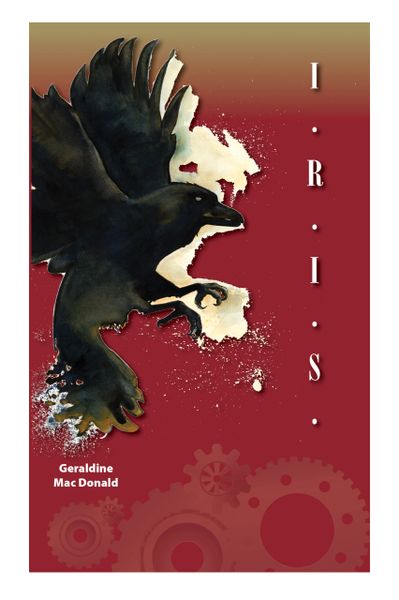 I.R.I.S.
Intelligent Roaming Information Systems
Paperback trade novel with approximately 258 pages: Category YA fiction, action/adventure/mystery; suitable for readers ages 10+.
Recovering from COMA, fourteen-year-old Jay Garcia fears the doctors are wrong. The accident must have addled his brain. What else could explain the hallucinations? Yet once he figures out that the shadow sitting sentry on his hospital window ledge is not a figment of his imagination, he's more than relieved. He's eager to recover so he can join the top-secret IRIS project and work as an agent for the Global Nations Mission Control.
There's only one problem. His parents must never find out. So when Jay's uncle, the project leader, sends urgent message of a Triple Code Red threat, it's immediately clear that Jay's the only one who can help.
What he never suspects is that the task will take him halfway around the world and force him to confront a dangerous, extensive web of crime; knowing, if he fails, that his family will lose everything. And if his mom, code name Mother-Bear, ever finds out what he's up to she will definitely KILL him.
Jay has no choice. With his family's lives and livelihood at risk, he has to succeed!
The question, is how?
Category: young adult fiction for readers 10+.
Key words: action, adventure, espionage, mystery.