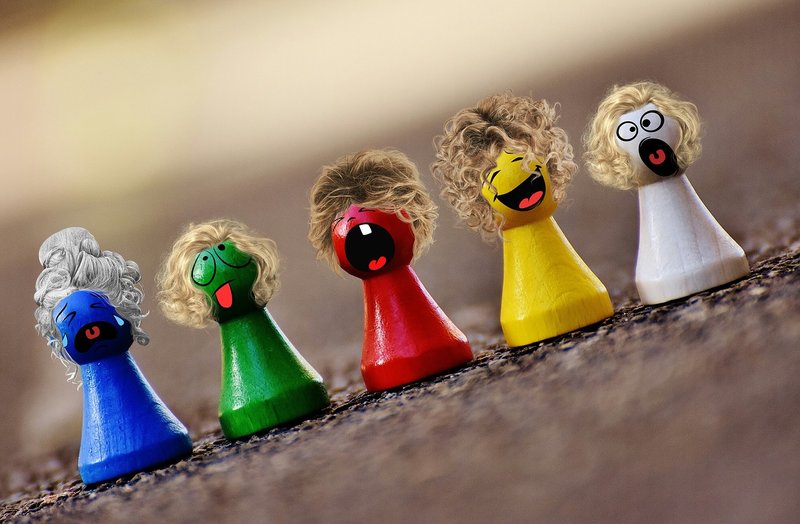 Attention High School Students
Ongoing Call for Submissions!
HAVE YOU ALWAYS WANTED TO SEE YOUR OWN WORK IN
PRINT?
THEN LISTEN UP!
WINTER WIND PRESS-CALL FOR SUBMISSIONS-WE WANT YOU!
(Or, up to 2500 words of you)
We want your best gut-wrenching, throat-grabbing, thought-provoking, knock-your-socks-off short stories (fiction and creative non-fiction) that we intend to publish in an anthology of teen writing.

Don't know what an 'anthology' is? Look it up and participate today!
Send us your polished, edited work for a chance to be published.
Open to all current Canadian secondary school students: any one, any grade.
Contact us for full details and contest rules: info.editor@winterwindpress.ca
www.winterwindpress.ca

WWP TEEN ANTHOLOGY FULL CONTEST DETAILS AND RULES
In order to be eligible for the Winter Wind Press story contest:
1. You must not be affiliated with or related to [the publisher] in any way (so, in other words, the publisher's kids are not competing with you).
2. You must be a current student at a High School in Canada, and have written the submitted story yourself, in your words, without the assistance of: (a) your mom, b) your bigger, smarter, older brother, c) your favourite English teacher, d) your neighbour who has published 14 books and won the Giller Prize twice (which does not mean they can't help you proof read your work, they just can't help you write it). NEW: Teachers may submit work on behalf of their students (with permission).

3. Your grades must be in good standing, you must not be on the Principal's 'soon-to-be-expelled' list (and never let this story contest detract you from the real work of being an awesome student).
Contest Details:
1. Write a fictional story (up to 2500 words, open theme/ topic of your choice, just make it good!), polish and edit your work, submit it (typed, double spaced, in a 12-point readable font -like TNR or Arial, paginated, using a program like Microsoft Office Word) via email -with a TITLE and a description of FICTION or CREATIVE NON-FICTION (CNF), along with a short 'cover' paragraph sharing some details about you (full name and contact information so we know how to reach you after we fall in love with your story)- to [the publisher] for review; and, wait to hear back. *Note: send your submission IN the body of the email NOT as an attachment. Thanks.
2. All of the above but in the CNF form (don't know what that is? Look it up and write a compelling, true tale, one that reads as if it were fiction, today).
3. Celebrate your achievement regardless of the outcome. Your work must be previously unpublished (yes, that includes Facebook). So, we want ORIGINAL stories. Note: you're welcome to submit more than one story, but please send them separately with their own titles in separate emails so that we can log them into our system/handle them more easily.

4. Winners will be notified by the email or contact route that they provided on submission (if we can't reach you then we can't include your story), and will receive one hard copy of the published anthology as a prize, along with all the bragging rights and resume fillers they imagine.
5. The 'Anthology' (assuming we gather enough stories to compile a real collection) will be published as an eBook on Amazon and Kobobooks, and a print edition will be made available on-demand (so your grandparents, aunts and uncles, and long-lost best friends who moved away in grade three can buy their own copies). *Authors retain the copyright to their written work but give [the publisher] the expressed right to publish, distribute, and sell the written work.
6. Kapish? Comprende? Entendre? Ya got it? Questions: info.editor@winterwindpress.ca
7. [The publisher] reserves the ultimate right to accept or reject any or all submissions, which will be judged by a panel of blinded experts between 16 and 60 years of age (names and any other identifying markers will be removed from entries before submission to judges).

The following categories will be used to assess entries based on their merits in each of the 11 areas: hook, setting, character development, use of dialogue, believability, mechanics (form), originality of topic and voice, pace, tension, use of language/ style, and resolution of conflict: each category is worth 6 points. Judges act on their own behalf and rate submissions based on their opinions. Points will be tallied when they submit their results. Highest scoring stories will be accepted for publication (final number to be determined).
8. Very important: your story must not contain any swear words, graphic or gory details that might disgust or offend any readers, descriptions of a sexually explicit nature, or any content that would be deemed inappropriate for your parents, teachers, neighbours, or younger siblings to read.
This is intended to be a general audience anthology and while we want our finger ON THE PULSE of your life and your opinions we also want it written in an approachable way. Think of yourself, the author, as the ambassador of your family, your community, and your school...so, if you have something to share, then share it wisely for all the world to see!
THANKS TO ALL WHO PARTICIPATE.